El Cortez Restaurant and Bar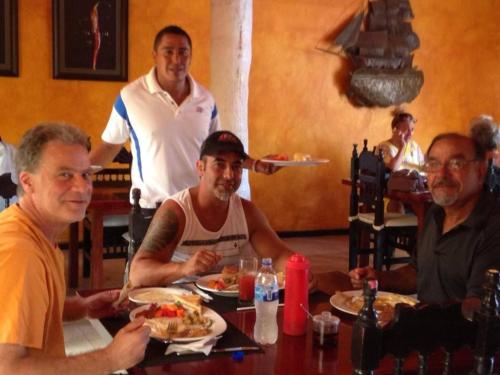 EL CORTEZ RESTAURANT & BAR ARE OPEN FOR BUSINESS...
Indoor or outdoor dining and our servers are ready to serve you. Drinks, snacks, breakfast and lunch at the Hotel Mar de Cortez await you, to be served inside and out, on the patio or by the pool or in the bar.

FABULOUS FOOD MENUS…with GREAT PRICES TO BE POSTED SOON. (Approximate rate of exchange (subject to change): $1.00 USD = $14.00 Mex Pesos) SPORTS BAR with TV AND HAPPY HOURS NOON-3PM & 5-7PM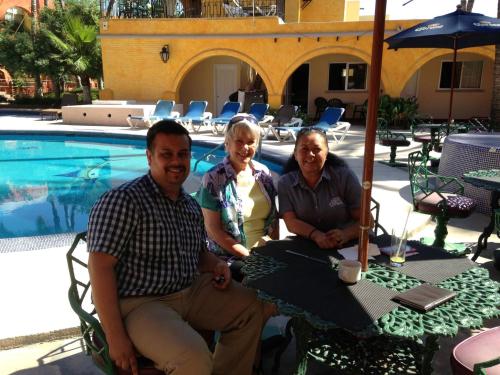 BREAKFAST BY THE POOL... BREAKFAST NOW INCLUDED IN ALL OUR RATES.

Whatta way to start your day in Cabo at 'the Mar'. Whether it's just a cup of java or one our our great Mexican breakfasts, sitting outside on a warm Cabo morning is special.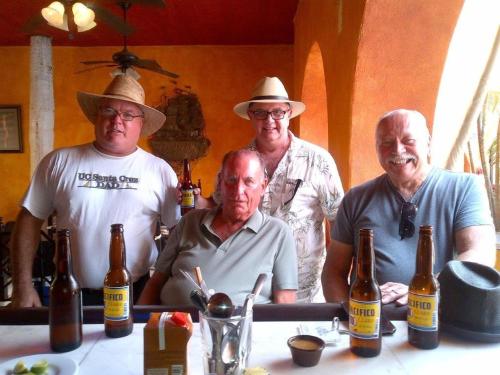 The EL CORTEZ BAR at the Hotel Mar de Cortez is also a favorite hangout for those in the know. If by chance our bartender doesn't know the ingredients to your favorite drink, he is delighted to improve his bar vocabulary and build it to your specifications from his extensive inventory. However many of our guests like to try the wide variety of Margaritas and Mexican cervezas during their stay.
HAPPY HOURS: Noon - 3PM & 5-7PM Daily